Improved Display in United States Documents Masterfile
05 May 2021 by Paratext Editorial
News | Product Updates | United States Masterfile | USM Product Updates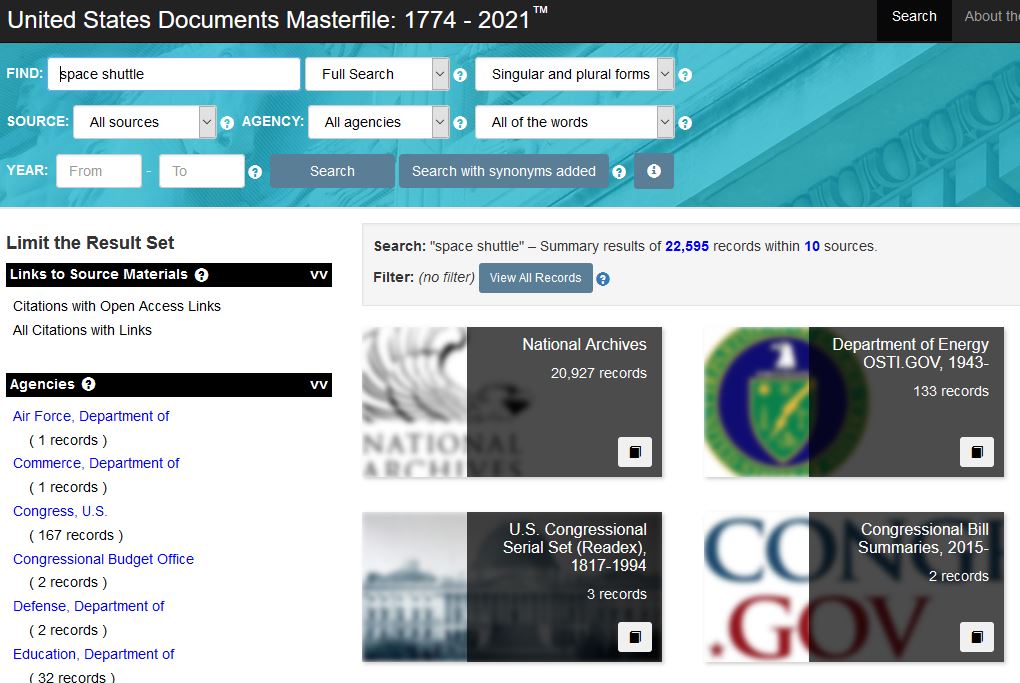 Paratext is pleased to announce the new Sources Snapshot redesign in United States Documents Masterfile. Our new tiled system makes this resource more useful in a number of ways.
First, the new design makes better use of wide screen space, giving you a clearer, easier-to-parse graphical view of all search results at a single glance. This allows users to easily drill down into a particular contemporary or historical source quickly.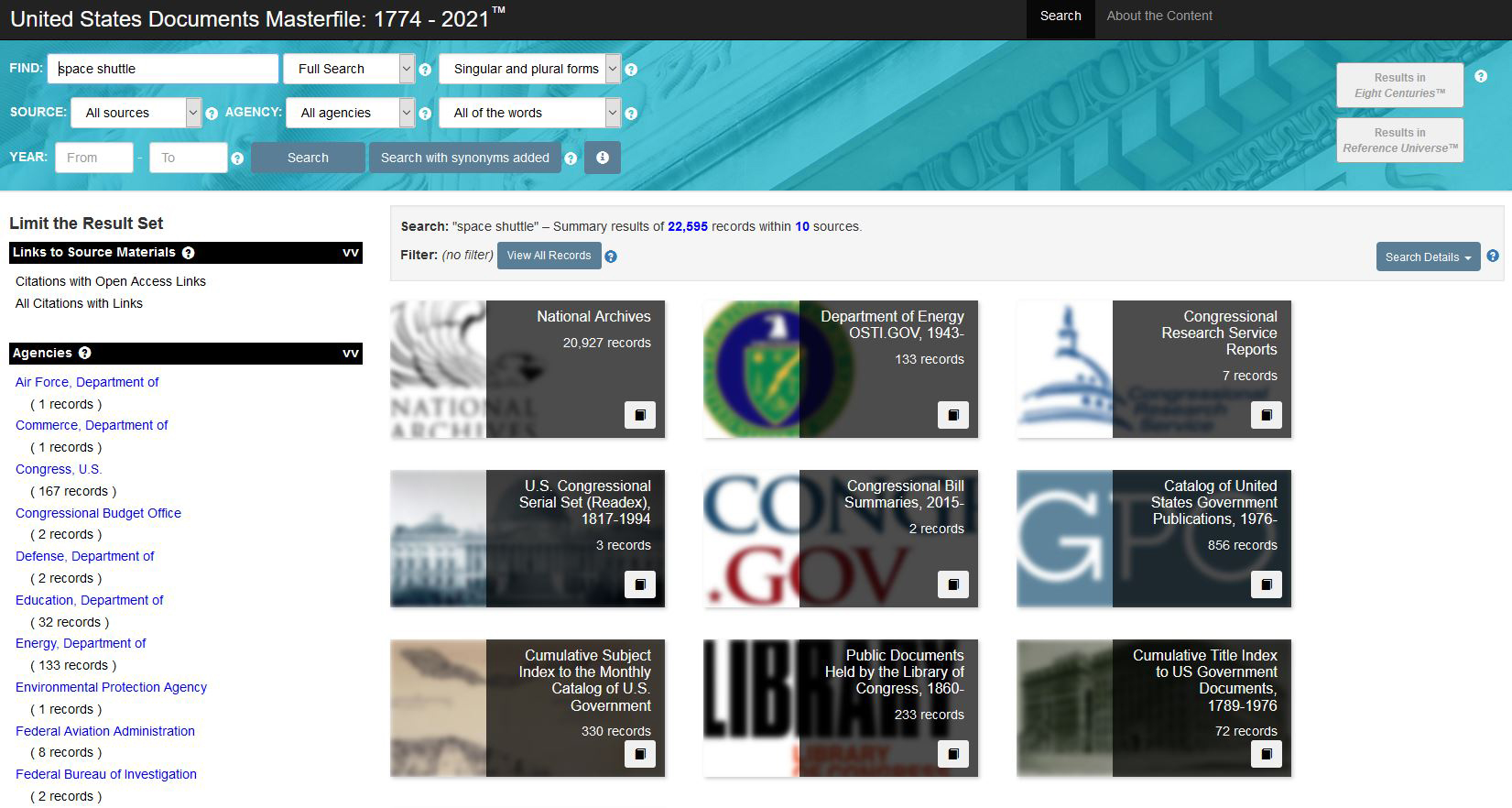 Second, View All Records immediately resorts all results by the most recent. Toggling between the two shows currency of information as well as richer context: the best of both worlds.
Furthermore, the new Masterfile layout will adapt to any screen width automatically – our most accessible and responsive design to-date.
Run a search and see the difference today.